Delivery costs of screws and nuts can often exceed the actual value of the product. With Kan Ban System, we offer an effective C-part management. Kan Ban Service will enable:
Inventory optimisation

Reduction of delivery times

Cost reduction

Reduction of error rates

Reduction of the assortment range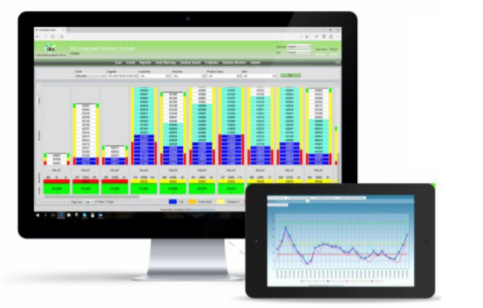 Je základním prvkem a nejvíce používanou metodou pro řízení materiálového toku pomocí TAHOVÉHO principu s vizualizovanou spotřebou z přednastavené zásoby.
IKS (Integrovaný Kanbanový Systém) je profesionální softwarový systém na webovém základě, který je určen k podpoře a optimalizaci Kanbanových procesů.
Výhody FASTENERS kanban systému
Sledování pohybů pohybů a transakcí pomocí čárového kódu
Vizualizace kompletní situace v systému
Dynamické zobrazování priorit položek v objednávkách
On-line objednávky, reporty o spotřebě a stavu zásob
Automatický návrh přepočtu hladín kanbanu, optimalizace zásob a dodacích lhůt
Upozornění na materiálové nedostatky a hrozící zpoždění dodávek
Provoz systému IKS na běžném HW
Náhrada za složitou papírovou administrativu
Kontakt na specialistu KANBAN systému